Foreword
Improved performance in a highly turbulent market environment
Dear reader,
Six months ago, at this juncture, we wrote that the energy markets had been thrown off balance. From today's perspective, we can say that they are in absolute turmoil. Things that we would have considered completely unrealistic 12 months ago are now part of everyday life. This situation is being driven on the one hand by the ongoing war in Ukraine, which shows no sign of ending any time soon, and on the other by the downtimes of several French nuclear power plants that began months ago and for which there is also no clear end in sight. This shows one thing very clearly: We have not invested enough in building up sufficient renewable capacities to become more resilient to such a scenario – neither in Europe, nor in Switzerland.
Gas and electricity prices have skyrocketed as a result, and not just temporarily. We are now facing the genuine prospect of a gas and electricity shortage this winter. The situation is exacerbated by the ongoing drought in large parts of Europe and this summer's heatwaves. Perhaps the only encouraging outcome is that energy is now at the forefront of political and popular discussion. Suddenly, the topics of saving energy and the urgently needed investment in the expansion of renewable energies are on everyone's lips. The talk is of dependencies and how we can reduce them.
The current crisis highlights the vulnerability of our entire continent. Our hope is that we, as a community of European states, can draw strength from it. That we learn that we can only achieve large-scale systemic objectives by working in unison. And that we have to act quickly – across national borders and with the overall system in mind – in a spirit of give and take.
Against this extremely turbulent backdrop, Alpiq significantly improved its operating performance. We achieved EBITDA before exceptional items (adjusted EBITDA) of CHF 114 million in the first half of 2022, a 37 percent increase on the same period last year. Our flexible and efficient power plant portfolio enabled us to seize market opportunities strategically and make our contribution to strengthening the security of supply. We laid the foundation for our strong performance by optimising our plant utilisation and through competent trading and portfolio management on behalf of our customers. Our Switzerland and International divisions remained stable against the previous year despite the difficult environment. In the face of even more severe price distortions on the international trading markets, we also succeeded in limiting risks. Due to the extreme price increases, adjusted net revenue more than doubled in the first six months against last year's figure, rising from CHF 2.7 billion to CHF 6.9 billion.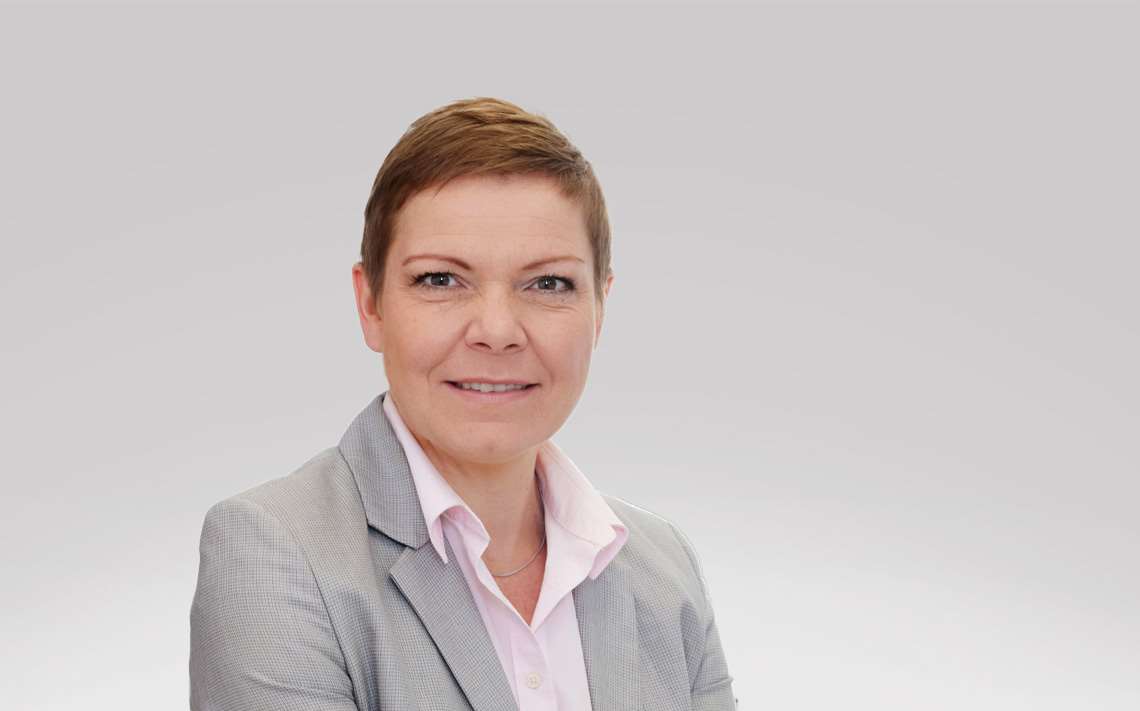 High price volatility = high liquidity requirements
The extreme prices since the end of last year have led to temporarily high and strongly fluctuating liquidity requirements throughout the industry, especially for large electricity producers. Looking back at the last six months, we have raised almost CHF 2 billion from our own resources and generated additional financing on the credit and capital markets. Our liquidity requirements have almost quadrupled again compared to the end of 2021. Thanks to numerous operational measures and strict monitoring of all our trading positions, Alpiq has succeeded in significantly reducing risks in relation to the current market environment. Crucially, these measures have also enabled us to slash our liquidity requirements.
Nevertheless, huge uncertainties remain for the energy sector as a whole. Gas prices this summer have risen above their spring peak. Many European countries can no longer assure supply to all customers. With this in mind, the European Union aims to reduce consumption by 15 % in order to make provisions for the winter months ahead. In the electricity sector, too, record prices are being set again and again across Europe. There is a capacity shortfall, and the operation of gas-fired power plants is becoming increasingly less secure in view of the looming gas shortage. Likewise, an electricity shortage hangs over the coming winter like a sword of Damocles. To ward off this prospect, Europe needs to act in a coordinated manner.
Switzerland, and Alpiq, can benefit in this respect from our highly flexible power plants. The Nant de Drance pumped storage power plant, for example, has been commissioned at the perfect time. We are very proud to have carried out this complex and fascinating project – which has now gone into operation following 14 years of construction – in a highly professional manner. Thanks to its high power capacity and outstanding flexibility, the plant is set to play a key role in stabilising the grid and successfully integrating renewable energies into the market.
Under the prevailing conditions, however, we are also highly dependent on nuclear energy to achieve a stable power supply. In the first six months of the year, the Gösgen and Leibstadt power plants contributed consistently to ensuring a secure supply of electricity. At the Gösgen nuclear power plant, operated by Alpiq, we were able to complete the annual overhaul on time and on budget thanks to exceptional discipline and commitment.
Shaping the future of the energy system through investment
At Alpiq, we play our part every day in strengthening the security of supply and protecting the climate through our sustainable energy business and our investments in infrastructure. In the last five years, for example, we have invested around CHF 750 million in infrastructure in Switzerland alone, including roughly CHF 500 million in hydropower. The latest developments confirm once again that we are pursuing the right path.
Now, however, we need to seize the moment and transform the energy system quickly and decisively, which is why we have four projects in Valais in waiting to further expand hydropower in Switzerland and increase storage capacity for the winter months. Also in the pipeline is Gondosolar, the project we are supporting to construct Switzerland's largest photovoltaic system in the Alps. This project showcases the fact that large amounts of solar power can also be produced in the winter months and that prudent project planning not only minimises the impact on the environment but can even mitigate the negative effects of climate change locally. The plans for these projects have been drawn up. Now it is crucial that the federal government and the cantons clear the way for these expansion projects to be implemented quickly. As a society we need to allow faster processes and to set priorities for projects that add what we all need: more power and more storage for cold winter months.
Inside Alpiq, too, we have taken decisive action in the first half of year to set the course for the future. We are generating value along the entire value chain – for the benefit of our company, our shareholders, and our customers. To bolster the company's resilience, management has taken measures to focus on Alpiq's performance as a whole. In future, performance will be evaluated holistically across divisional boundaries rather than individually by business division. This will allow us to present value flows transparently along the entire value chain and enable more targeted controlling. We will introduce this approach in our reporting for the 2023 financial year. This focus on Alpiq's performance as a whole reflects our core value that we all work towards a common, larger goal. That is why we are rethinking our processes, making them simple, lean, and cost-efficient, fully in line with Alpiq's new purpose and values-based culture.
Market turbulence affects financial performance and valuations
The market volatilities and the high prices have been successfully exploited in trading. The price rises and volatilities, however, cause three effects: Firstly, they lead to extremely high financial security deposits at the energy exchanges for commercial activities. These deposits, however, are temporary in nature. They will be returned to us in full. Secondly, the accounting treatment of hedges of wholesale prices in accordance with IFRS leads to the fact that earnings are being shifted with a positive effect on the result in subsequent financial years. This is called accounting mismatch. We can therefore state, that the IFRS result does not adequately reflect our operational performance. And thirdly: The higher valuation of hedging and trading items also results in a considerable extension of the balance sheet and thus a lower equity ratio. Operational performance, however, has been considerably better than in the same period of the previous year.
A huge thank you
For almost a year now, we have now been operating in an extremely challenging environment in the energy industry. We would like to sincerely thank our customers, partners, and shareholders for the trust they have placed in Alpiq. A special thank you goes to our employees, who have delivered an outstanding performance despite working under enormous pressure for months. Without their commitment to Alpiq and their dedication to their duties, we would not have been able to achieve such a strong operating performance in the first half of 2022.
Positive operating performance for 2022 expected to continue
Russia continues to ruthlessly exploit Europe's dependence on gas supplies through the Nord Stream 1 pipeline, causing prices to soar. There is a threat of a gas shortage during the winter months, as well as an electricity shortage due to the downtimes of many French nuclear power plants showing the missing generation capacities in Europe. Given the dynamic market development, Alpiq expects further growth in our EBITDA result for 2022. However, due to the exceptionally strong fluctuations in the fair value of our commercial portfolio in conjunction with a potentially negative decommissioning and waste disposal funds (STENFO) performance, we cannot assume with certainty that we will achieve a positive net result (IFRS) by the end of the year.
Johannes Teyssen
Chairman of the Board of Directors
24 August 2022