Foreword
Foreword
Dear reader,
Alpiq is looking back on an unusual financial year in many ways. The ongoing COVID‑19 pandemic has dominated people's lives and influenced markets worldwide.
In a challenging year, Alpiq has again maintained its position and proved: we are stable. Our company's operating and financial results are solid; our shareholder structure is firmly established.
The path for future growth has been paved. Alpiq has clearly defined its role in a low-emission, digital energy future: as a European electricity producer and energy service provider with Swiss roots, we want to and will make a reliable contribution to a better climate and an improved security of supply.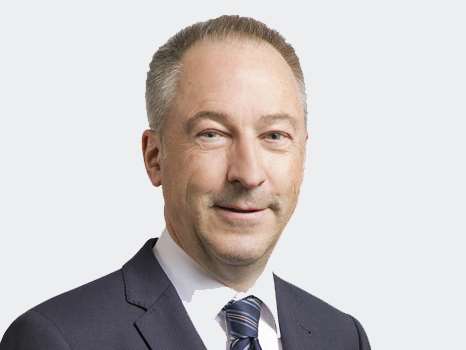 Tried-and-tested business continuity management during COVID-19 pandemic
From day one of the COVID-19 pandemic, Alpiq systematically aligned its measures to two overarching objectives: first, to protect the health of its employees and their family members and second, to limit the risk of infection among employees, in order to secure business operations at all times. We succeeded in doing so: our business continuity management system demonstrated the whole time that it is crisis-proof.
Working from home quickly established itself as a new, modern way of working for the majority of our employees and was well received. The reliability, stability and security of our IT systems certainly played a role in the widespread acceptance of a digital working environment. The Alpiq colleagues in the power plants, in the control centres and on the trading floors – where a minimum level of presence and personal interaction are crucial for operations and business success – worked under what were at times substantially more difficult conditions and adhering to strict protective measures. As a proven authority, Alpiq's crisis team continuously monitored and was involved in all measures that were implemented with a high degree of discipline and cooperation.
No one could have predicted the length of time and extent to which we would all be affected by the COVID-19 pandemic, and an end is not yet in sight. So far, Alpiq has managed to master this extraordinary situation very well, even though we cannot conclusively estimate the long-term effects at present. We continued our business activities without any major restrictions at all times and on all markets, even under these more difficult conditions. Our business model is robust, even during a pandemic.
Alpiq reports strong results of operations
The Alpiq Group generated EBITDA before exceptional items of CHF 262 million in the 2020 financial year. All three business divisions made positive contributions to earnings. Our company benefited in particular from hedged electricity prices for Swiss production, higher demand for flexible power production and higher market volatility on the energy markets.
The Generation Switzerland business division closed the year with EBITDA before exceptional items of CHF 135 million. The main drivers were hedged electricity prices, strict cost management and high availability of the plants. However, the price recovery on the forward markets cannot distract from the fact that new investments in large-scale hydropower currently only make sense with government support. Alpiq recorded higher production in the area of nuclear power, as some of the planned overhauls were postponed in consultation with the Swiss Federal Nuclear Safety Inspectorate to 2021 because of the COVID-19 pandemic.
The Generation International business division again closed the year with positive EBITDA before exceptional items of CHF 59 million. As expected, earnings were down on the previous year because there were no contributions from the Czech brown coal-fired power plants Kladno and Zlín after their divestment for strategic reasons in 2019.

The Digital & Commerce business division closed the year with EBITDA before exceptional items of CHF 99 million. In particular, energy trading generated stronger income and achieved very good earnings. The reasons for this were higher demand for flexible power production, sharply rising prices and higher market volatility on the energy markets.
Solid and strengthened balance sheet
We systematically continued our financial strategy and further strengthened our solid balance sheet. Alpiq increased its net cash flows from operating activities of continuing operations to CHF 117 million. Due to higher results of operations, the gearing ratio (net debt / EBITDA before exceptional items) decreased to 1.0 at 31 December 2020. Alpiq has sound liquidity of CHF 1 billion at 31 December 2020.
Arbitration proceedings settled
Alpiq and Bouygues Construction have drawn a line under the litigation from the sale of the Engineering Services business that has been ongoing since 2018 and reached a settlement in 2020. I am grateful that this dispute has been settled, so that we can now refocus the internal resources tied up in it fully on our core business and on implementing the corporate strategy.
Strategic realignment on sustainable energy business
2020 was a year of realignment for Alpiq. Alpiq pursues a sustainable, financially sound and risk-adjusted business model and has a firm foundation. Together, the Board of Directors and Executive Board of Alpiq have redefined its corporate purpose and we are also committed to putting this into practice: our sustainable energy business contributes to a better climate and an improved security of supply. In a multi-step process, Alpiq has developed a corporate strategy that focuses on its strengths and allows us to leverage future market opportunities.
Alpiq focuses on its strengths
Our robust business model is based on the operation and marketing of highly flexible Swiss hydropower, Swiss nuclear power, flexible gas-fired combined-cycle power plants in Italy, Spain and Hungary as well as wind farms and photovoltaic plants in several European countries. Alpiq is taking this ideal foundation and using its energy expertise to optimise its business with the operation of third-party plants and marketing of the electricity produced at these, with its European energy trading business as well as the sale of energy directly to business customers in Europe.
Based on the successful core business and in order to optimise the portfolio in terms of its risk-bearing capacity and profitability, Alpiq will further expand its energy trading and energy sales to business customers. Targeted investments will help make existing power production plants more flexible. In addition, Alpiq will operate more third-party plants and market their electricity, particularly in the area of new renewable energies. Top priority here is on developing and expanding digital competencies and applications.
Systematic strategy implementation in all areas
Within the framework of the realignment, Alpiq has decided to separate itself from any businesses and activities that are no longer part of the core strategic business. This includes, for instance, the business installing charging stations for electromobility.
Stable shareholder structure and smaller Board of Directors
Alpiq has a stable shareholder structure. Since the end of June 2020, Alpiq Holding Ltd. has been fully controlled by Schweizer Kraftwerksbeteiligungs-AG, the consortium of Swiss minority shareholders and EOS Holding SA.
At the end of October, the Board of Directors of Alpiq Holding Ltd. was reduced in size from 13 to 10 members. By resolution of the Extraordinary General Meeting, the outstanding shareholder hybrid loans amounting to CHF 366.5 million were also converted into equity. This step was in line with our systematic financial strategy, solidified Alpiq's ability to access capital markets, simplified our capital structure and strengthened our equity position.
Board of Directors proposes dividend distribution
Due to the positive earnings situation, the Board of Directors of Alpiq Holding Ltd. will submit a proposal to the Annual General Meeting to distribute a dividend of CHF 46 million for the 2020 financial year. The next interest payment on the publicly placed hybrid bond is due on 15 November 2021.
Antje Kanngiesser starts on 1 March 2021
With Antje Kanngiesser as the new CEO of the Alpiq Group, Alpiq is tackling a new growth chapter on the European markets. Antje Kanngiesser has an outstanding and deep understanding of the energy industry and is the ideal person to lead Alpiq into the future. I am delighted that she has joined us at Alpiq. Together, she and my colleagues on the Board of Directors and Executive Board will enhance and systematically implement the strategy.
From 1 March onwards, I will be concentrating on the strategic management of Alpiq Holding Ltd. as Chairman of the Board of Directors. On behalf of the entire company, I wish all the very best to André Schnidrig, who stepped down as CEO in autumn to focus fully on his recovery after unexpectedly getting ill.
Positive earnings down on previous year expected for 2021
Alpiq will also invest in its tried-and-tested, sustainable business model in 2021. For the 2021 financial year, Alpiq expects positive results of operations that are down on the previous year. While the electricity and CO2 prices on the wholesale markets hedged in Swiss francs will also have a positive effect on Alpiq's earnings in 2021, the annual results for 2020 contain one-off effects that had an above-average positive effect on earnings. In 2021, an extended overhaul of the Leibstadt nuclear power plant will have a major impact on earnings. Furthermore, the effects of the COVID-19 pandemic cannot yet be fully assessed at present.
Swiss hydropower needs electricity agreement with the EU
Alpiq is absolutely convinced that the electricity agreement is very important for both the security of the electricity supply in Switzerland and Swiss hydropower. The Energy Strategy 2050 can only be successful with an efficient exchange of renewable energies across the whole of Europe. Hydropower ideally complements the volatile power production of renewable energies in Europe. With its seamless integration into the European electricity market, climate-friendly, reliable and highly flexible Swiss hydropower really comes into its own and will generate the resources needed to maintain it. This is Alpiq's contribution to a climate-friendly energy future.
Many thanks to employees
Implementing our strategy and the challenges of the day-to-day business are only possible thanks to the conviction, enthusiasm and utmost dedication of each and every employee. On behalf of Alpiq's Executive Board and Board of Directors, I would like to thank all of our employees for their excellent work and engagement in an extraordinary year.
Alpiq carried out an employee survey in 2020 that brought extremely encouraging results to light. Employees' engagement is high and their satisfaction with Alpiq as an employer is above average in many respects. In the Board of Directors and Executive Board, this gives us both pleasure and motivation in equal measure to consistently fulfil our responsibility in these challenging times and in future. We want to develop Alpiq further as a sustainable, clearly positioned player and profitable company on the European energy market.

Jens Alder
Chairman and Delegate of the Board of Directors
24 February 2021