Introduction
Introduction
The COVID-19 pandemic dominated society and the economy also in 2021. In addition to this epochal challenge for all of humanity, two other topics have remained relevant: Climate protection and security of supply. Both topics are also an integral part of Alpiq's purpose. We are committed to acting on this. Consequently, Alpiq is placing greater focus on the topic of sustainability.
Thanks to our environmentally friendly power production in Switzerland, we started the transformation into a company that contributes to a better climate and strengthens the security of supply with its sustainable energy business from a good starting position. Defining our purpose in 2020, refining it and publishing a first overview on the topic of sustainability in 2021 were important first steps. Further highlights from the reporting year are included in 'Industry-specific disclosures'.
The universally recognised Sustainable Development Goals (SDGs) of the United Nations are a central guide on the path to a sustainable company. The 17 SDGs are already used by numerous companies, non-governmental organisations and governments. They have established themselves as the standard more than ever and are recognised at a global level as an important call to action.
In internal workshops held during the reporting year, we selected five goals from the 17 SDGs on which we can have the most influence based on our company's defined purpose. And which are also most relevant for us with regard to our stakeholders. Because 2021 was not just another year of COVID-19, but also a year in which there was increasing talk of an energy crisis as gas and electricity prices continued to hit new highs and concerns grew about access to affordable energy in many parts of Europe. It was also the year in which the discussion about security of supply, especially in winter, came into focus in Switzerland due to the lack of an electricity accord. Or in which we were contacted by many companies who want to use 100 % renewable energy to achieve their climate targets. And last but not least, it was also the year in which pressure from investors, who want to invest exclusively in green energy, increased considerably.
SDG 7
Ensuring access to affordable, reliable, sustainable and modern energy for everyone
Meaning for Alpiq
We promote power production from renewable energy (water, wind and solar) and invest in storage solutions.

We focus on alternative energy technologies, e.g. for the production of green hydrogen.

We use gas-fired and nuclear power plants to strengthen the security of supply and as bridging technology to support the energy transition.

We prefer to work with business partners (suppliers, customers) who support our renewable energy goals.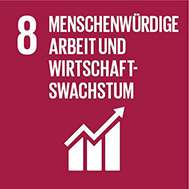 SDG 8
Promoting durable, widely effective and sustainable economic growth, productive full employment and humane work for all
Meaning for Alpiq
We offer our employees secure jobs and good employment contracts with suitable conditions.

We implement diversity and inclusion policies together with our employees.

We optimise the efficient and careful use of resources along the entire value chain and thus promote the circular economy.

We pay interest to our lenders and, whenever possible, dividends to our shareholders.

We pay taxes and duties to the public sector and to concessionaires.

We indirectly create economic growth in the rural areas in which we operate.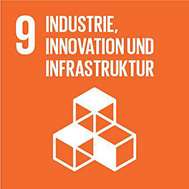 SDG 9
Building a resilient infrastructure, promoting widely effective and sustainable industrialisation and supporting innovation
Meaning for Alpiq
We build, use and supply energy infrastructures and in doing so, strengthen the security of supply.

We support our industrial customers by supplying them with renewable energy and innovative products (e.g. hydrogen for heavy goods transport).

Our trading teams offer various products on the long-term, spot and ancillary services markets and thus contribute to security of supply on an international, national and regional level.

We work on projects in a timely, transparent and engaged manner with a wide range of stakeholders.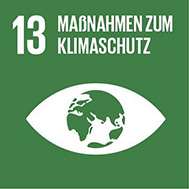 SDG 13
Taking immediate action to combat climate change and its impacts
Meaning for Alpiq
We contribute to the reduction of greenhouse gas emissions by driving forward the electrification and decarbonisation of energy provision.

We are changing our mobility concept (firstly, by reducing the number of flights taken; secondly, by offsetting greenhouse gases from business travel and promoting e-mobility).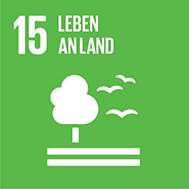 SDG 15
Protecting, restoring and supporting sustainable use of land ecosystems, sustainably managing forests, combating desertification, putting an end to and reversing soil degradation and putting an end to the loss of biodiversity
Meaning for Alpiq
We focus on the sustainable use of water in our reservoirs and through the run-of-river hydropower plants.

At the run-of-river hydropower plants, we ensure that fish migration is as easy and barrier-free as possible with the help of fish ladders.

We support local and regional re-naturalisation measures in the catchment area of our hydropower plants and wind farms.
Even in the past, Alpiq largely conducted its business in compliance with ESG standards (E stands for environmental, S for social and G for governance). This ESG strategy is to be further refined so that the aim of Alpiq's existing and future operations will be to create the greatest possible sustainable value for its stakeholders – employees, investors and financial service providers, business partners and the general public.
The five defined SDGs will form the cornerstones of our ESG strategy in the future. Alpiq is one of the biggest energy companies in Switzerland and is active in numerous European countries. In the fight against the COVID-19 pandemic, we fulfilled our corporate responsibility; and as part of comprehensive business continuity management activities, we were quick to introduce measures to prevent the spread of the virus in the company, to protect employees and their relatives, and to maintain the operating business at all times – including with a view to our contribution to maintaining security of supply. Alpiq therefore also supported employees if they wanted to be vaccinated or tested.
We equally have a corporate responsibility to integrate clear sustainability goals into our strategy and to define and implement measures. We have already begun committing ourselves to this task, which is derived from the five SDGs, in the reporting year. From now on, it will gain in importance and become a major focus for us.
Alpiq is preparing its Sustainability Report for the reporting year in accordance with the Core option of the Global Reporting Initiative (GRI) and the GRI standard for the first time. Another new feature is that, although the report is published at the same time as the Alpiq Holding Ltd. Annual Report, it is a separate publication.
As in 2020, the report is also limited to the fully consolidated units of the Alpiq Group for 2021. The exception is the topic of nuclear energy. Alpiq holds direct shareholdings in Swiss nuclear power plant companies and indirect shareholdings in international nuclear power plant companies that are not fully consolidated. However, because this topic is of great importance to the Alpiq Group, the issue of nuclear power plants is covered again.